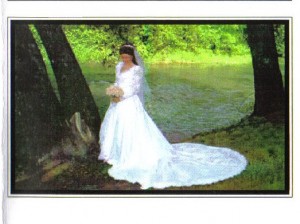 Perfect Place to Rent
Pioneer Hall and our adjoining creek side park is the perfect location for a beautiful wedding, celebration of life, birthday or holiday party or a family reunion!
We have also hosted a variety of events such as yoga classes, crafts like quilting, sewing ad painting, and board/community meetings.
Included in the nominal rental fee are (20) 6′ tables, (75) padded folding chairs, a drop-down screen, and a variety of catering equipment that you might need.
Rules and Regulation
We wish to protect our beautiful old rustic Pioneer Hall and park grounds so there are a few rules for potential renters.
1. NO Smoking is permitted within the building.
2. NO device with an OPEN Flame or any unsafe electric devices.
3. NO ALCOHOLIC beverages are allowed on the premises.
4. NO ANIMALS allowed in building, with the exception of animals assisting
persons with disabilities.
5. NO FIREARMS allowed
6. Building must be closed and secured by 11:00 pm.
We thank you for considering us for your upcoming event.
The rental fees are varied depending on your event.  So please contact us and we can email you the forms.
Below is a video of the two parks that adjoin Pioneer Hall:
Photos from a recent wedding: