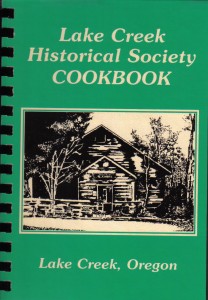 Recipes and Remembrances
" A Collection of  recipes from present and former Community Members and Friends."
Besides wonderful recipes there are pictures of  homestead houses that are still standing, being lived in and taken great care of.
Since we no long receive tax dollars to keep the doors open and keep the building in good condition we do fundraisers.  This is one of the fundraisers we did in 2009.  We continually sell these cookbooks, they make wonderful gifts for any occasion.
They sell for $12.00 each and if we mail them there will be an additional charge of $3.00.  Please contact us and we will see that you get your cookbook right away.